Hill Country Aeromodelers
Welcome to the Hill Country Aeromodelers Website!
The Hill Country Aeromodelers (HCAM) is an association of Radio Controlled model aircraft enthusiasts. The club is a non-profit organization chartered by the Academy of Model Aeronautics, the national umbrella organization for aeromodeling in the United States.
Our field is open 365 days a year during park hours (5am-10pm), however, the field will be closed on Wednesday mornings until noon for maintenance (mowing, repairs, etc.).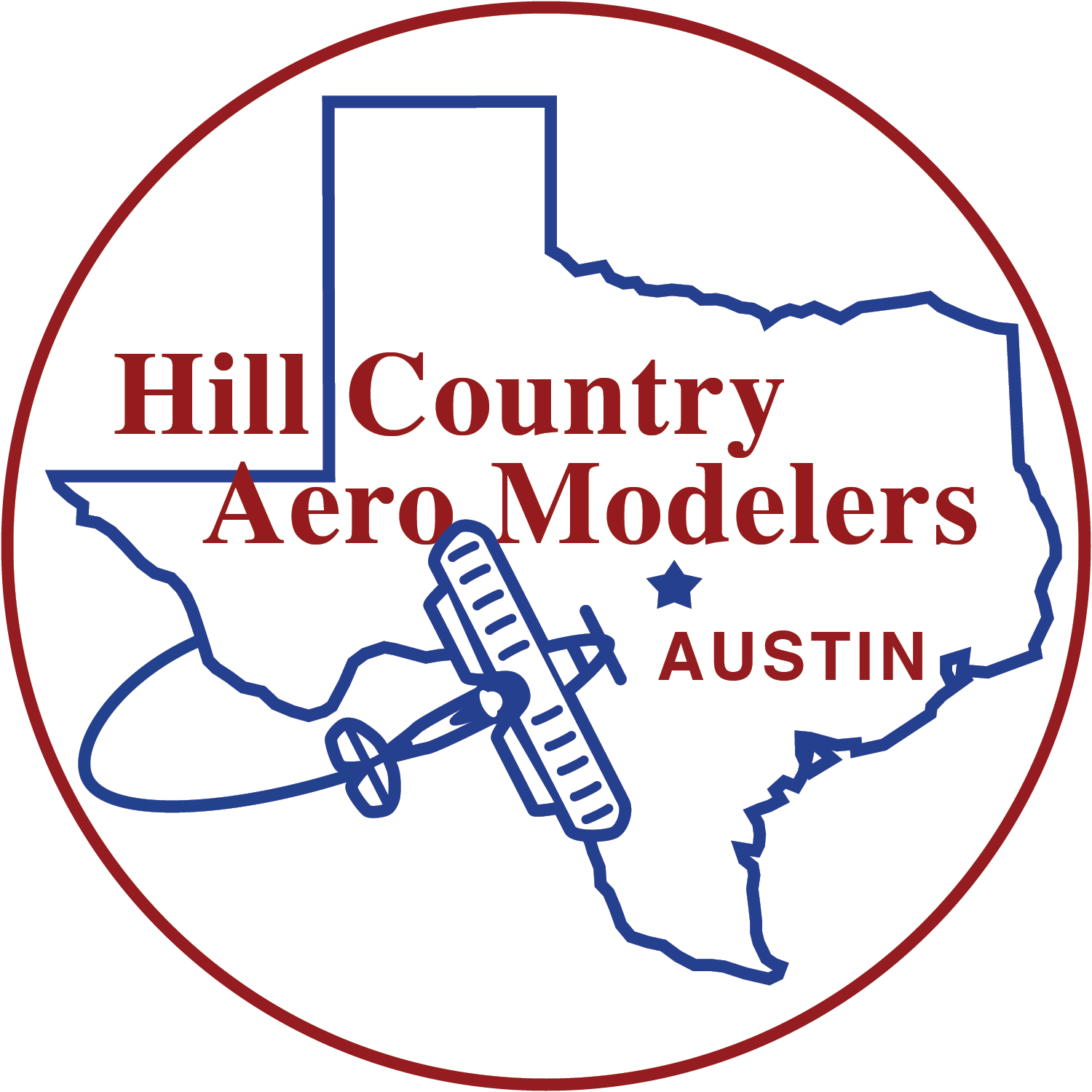 2023 Membership Renewals!
Time to renew your membership for 2023 if you haven't done so. Please visit our Join/Renew page to pay you annual dues via PayPal. Please note that due to rising costs, the annual dues have risen this year. 
Click the Renew button above to go to our Join/Renew page!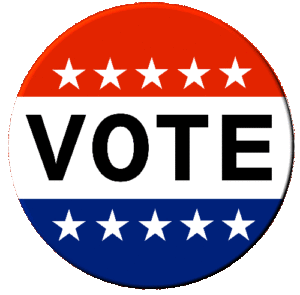 2023 Elections results!
Elections for Officers and Board of Directors were held at the March 13th meeting! There were no new candidates for officers and all of the current officers agreed to serve another term, except for Lynn and Mark Heene. Due to the decrease in the size of membership, it was decided at the Director's meeting not to backfill Lynn and Mark's positions. The members at the meeting unanimously voted to renew the terms of the current officers and directors. Visit the Contact Us page to see the list of officers.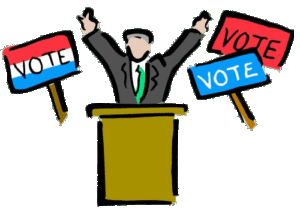 HCAM Members page is now active!
2023 Members now have access to the HCAM Members page where they can view the Member Directory, Meeting Minutes, By-Laws and Club Safety Rules in the Resources Page and their User Profile page where you can edit your personal information and change your password.
All current 2023 members should have received an email with your login information (Login ID & password). If you've joined and haven't received access, please contact Webmaster Jimmy Gaona at jimg1963@yahoo.com to get access.
Once you receive your login information, click on the Login button on the Menu Bar and enter your information. Once your logged in, the HCAM Members link will appear on the menu bar. Click on it to see the Member Resources page.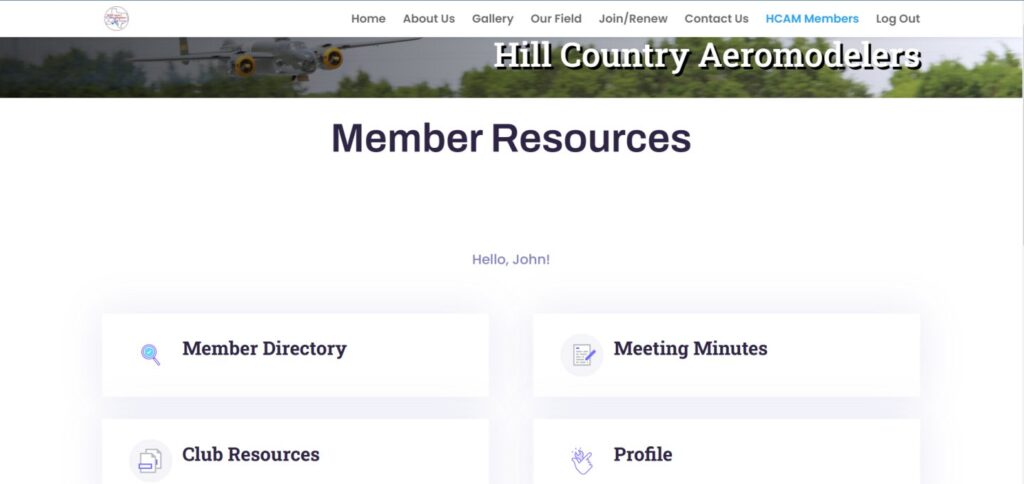 2023 Tri City Flyers Swap Meet
Next Club Meeting: April 10th
The Hill Country Aeromedelers have a general membership meeting the second Monday of each month at 7 PM. The HCAM club meetings are at the La Posada restaurant at 6800 W Gate Blvd. Ste 143. Austin, TX 78745. (at the intersection of William Cannon Dr.). Arrive early if you want to eat before the meeting!
March Meeting Highlights!
Current membership is at 92 persons. 12 are youth memberships and 80 are adult memberships which is an all time low for membership.
Brandon got an estimate to reseal and fill the cracks on the runway. The cost came in at $12,300. Additionally, the cost to replace the damaged mower is $9,000. Because the costs for these items are significant, both these items are being tabled for right now unless it becomes a problem. We currently have two working mowers which should be sufficient to keep the field mowed and currently there are no major cracks in the runway which affects the aircraft.
With a diminishing membership, the amount of money we've taken in is less than last year. To make ends the director's voted remove the dumpster which will save us $3,000 per year and the Port-O-Potty maintenance has been changed from once a week to twice a month. This will save us an additional $1,500 per year. Both these changes will keep us within budget for the year. The dumpster will be removed mid April, after that everyone will need to remove any trash they bring to the field.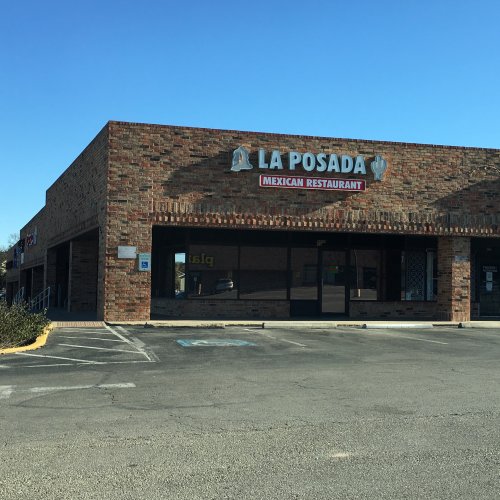 Training news: Two of our trainees are now solo pilots. Mark Day was presented with his Solo Pilot Certificate at the meeting. We also have a new trainer, Bob Habibi. If you are interested in getting trained email Brian Turner (rollcenter@gmail.com) or Joe Sietz (wseitz46@gmail.com) to get on the training list.
Two new tables have been built using pressure treated wood. It will take two months for the wood to dry out so that they can be painted.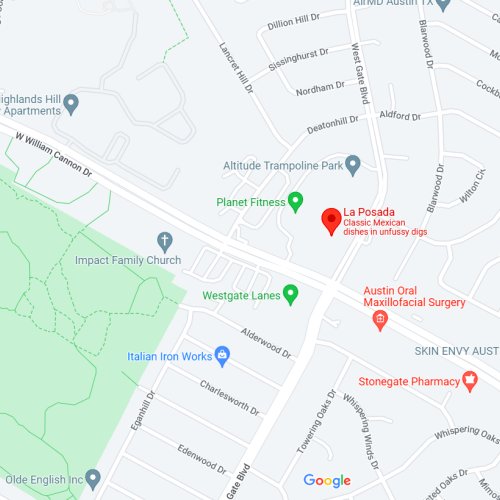 Joe brought in his Sesqua Biplane for show and tell. The plane was originally a line control aircraft that was modified for free flight. Joe created Dragonfly stickers to decorate the aircraft which were part of the original design. The aircraft uses a 3S 1550 mAH battery.
Please note that mowing season will begin in about 3 weeks. There will be a call for volunteers to help with the mowing. Please help if you can.
Mark Day's with his Solo Pilots Certificate
Joe Seitz's Sesqua Airplane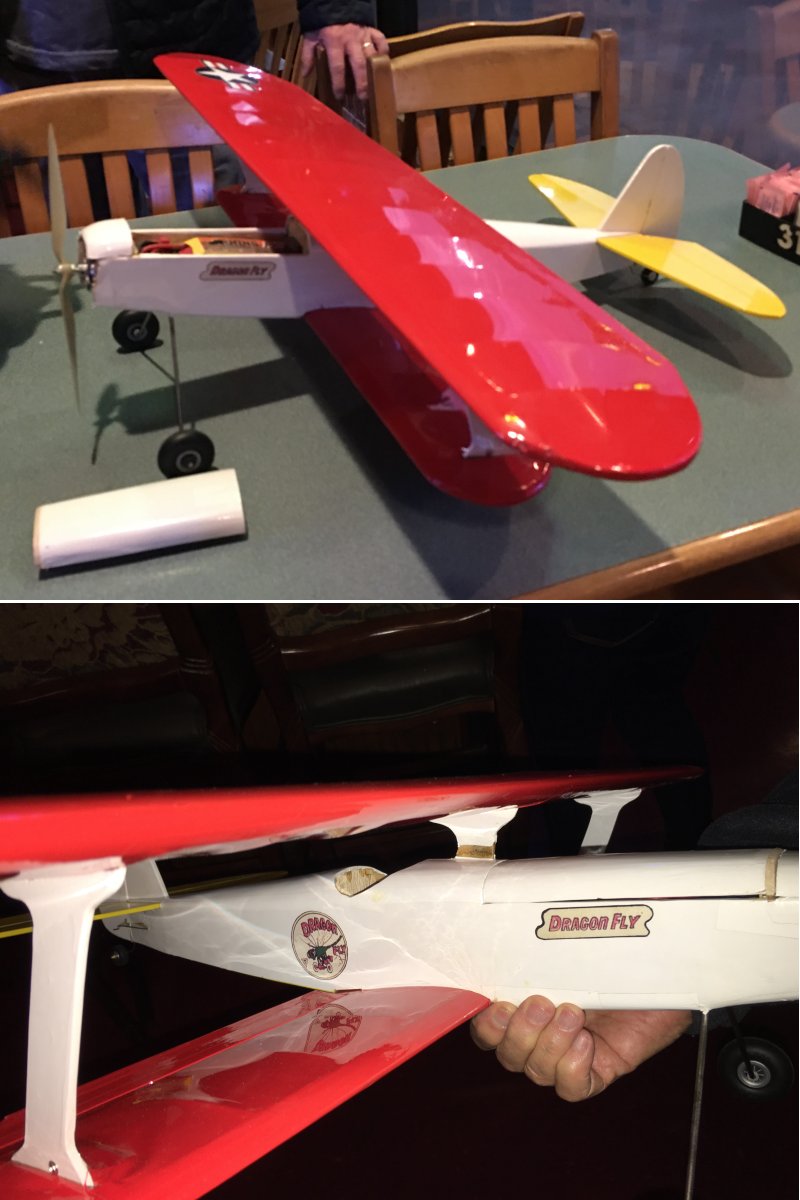 Upcoming Events:
ARCA (Austin Radio Control Association) Jet Lag, March 24th & 25th, Austin, TX.