Hill Country Aeromodelers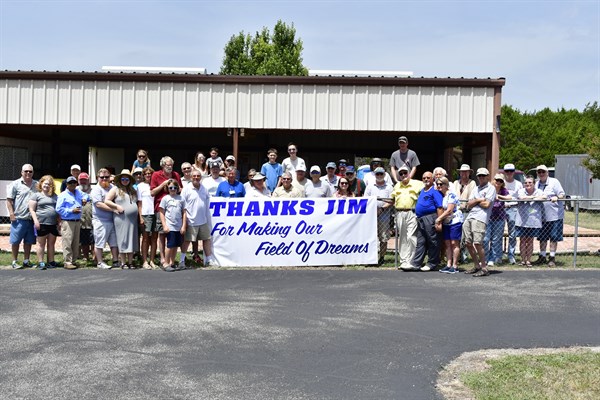 The Hill Country Aeromodelers, a radio controlled model airplane club, began flying from a leased field on South Manchaca Drive in 1987.
In April, 1993, members were notified that the field was being sold and were given ninety days notice to vacate. Search was begun for a new flying site. James Bruns, then club treasurer, discovered a possible field in Mary Moore Searight Park on West Slaughter Lane and alerted the club officers. The field was three fourths covered with cedar trees and bushes, but was an excellent site and location if it could be cleared. 
The field was built and is maintained in "Golf Course" condition by volunteer club members. The Aeromodelers membership varies between 95 to 120 members each year. We have a number of father/son members, our youngest solo pilot was 10. Membership is offered to pilots through eighteen years old without fees.
We welcome the public to come and observe some exciting model aircraft flying, and perhaps consider joining in the fun and festivities as a member of the Hill Country Aeromodelers Club.
Welcome!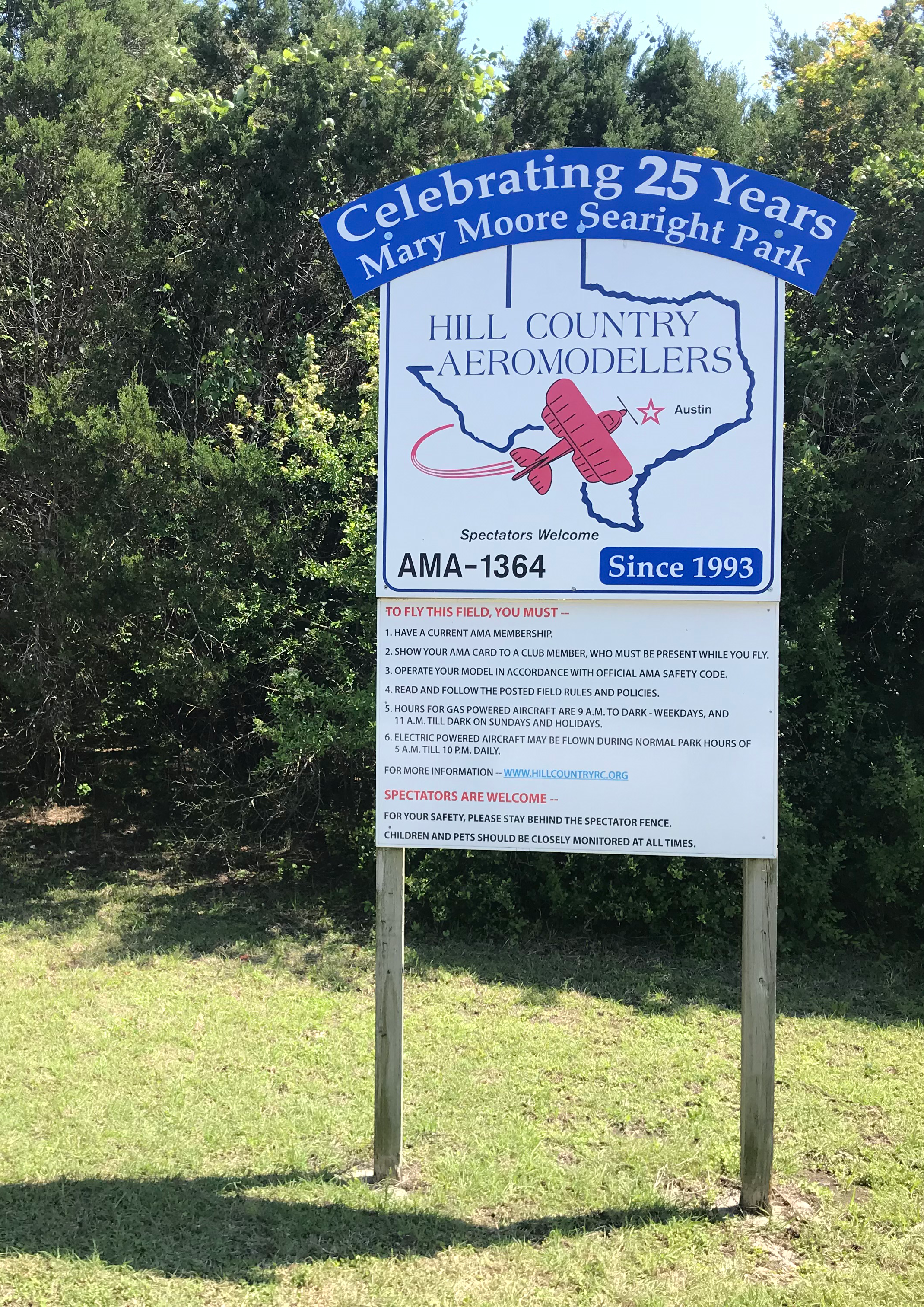 Club Meetings
The Hill Country Aeromedelers have a general membership meeting the second Monday of each month at 7 PM. Meetings are held at La Posada Mexican Restaurant in South Austin.
Join