Hill Country Aero Modelers
Our Field
The Ralph G DeClairemont Field
The Ralph G DeClairemont Field consists of a 400′ x 75′ runway with two taxiways. There are several covered areas with workbenches, including two carports on both ends of the taxiway. The field also has a covered picnic/meeting shed which also contains two charging stations, bulletin boards and safety equipment. There are two parking areas and a Port O' Potty located on the grounds.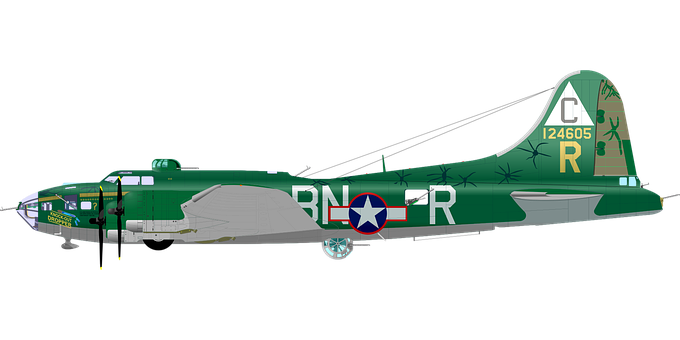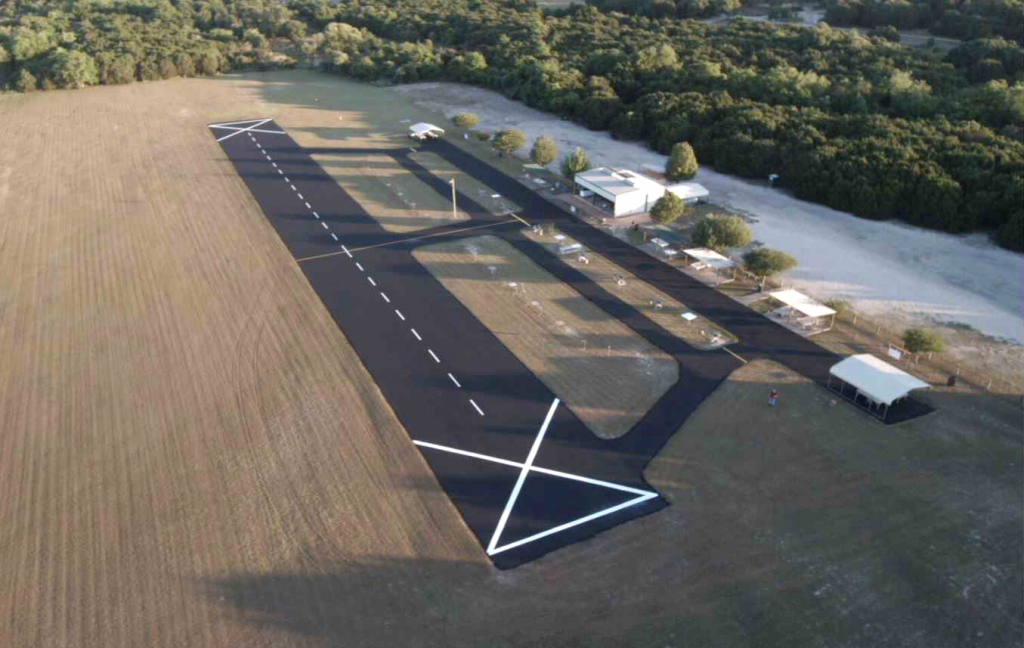 The Ralph DeClairmont Field is located inside Mary Moore Searight Park at 907 W Slaughter Ln. in south Austin. The entrance is on Slaughter Lane between Manchaca Road and South 1st Street.
The field is open 365 days a year during park hours (5am to 10pm). The field is closed Wednesday mornings until noon for field maintenance.
Access to the field is controlled by a locked gate whose combination code is given to members. Spectators are welcome to visit when the gate is open and members are flying. Members, please remember to lock the gate if you are the last to leave.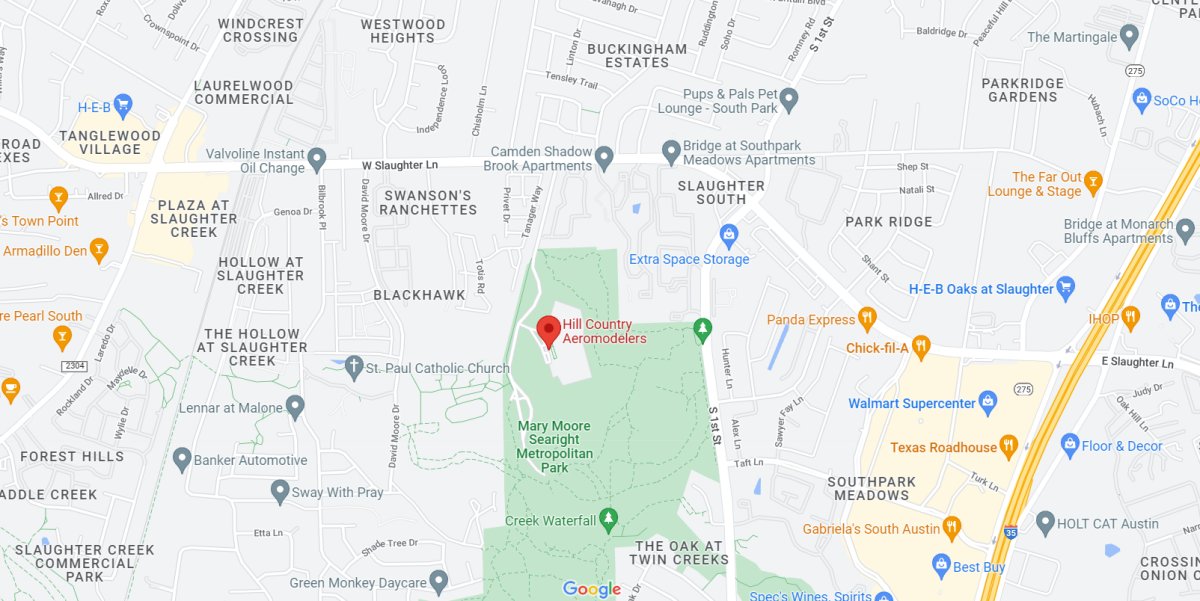 HCAM Flying Boundary
Reference the map to the right to see where you can fly your aircraft. Take care not to fly over the apartment complex to the East of the field.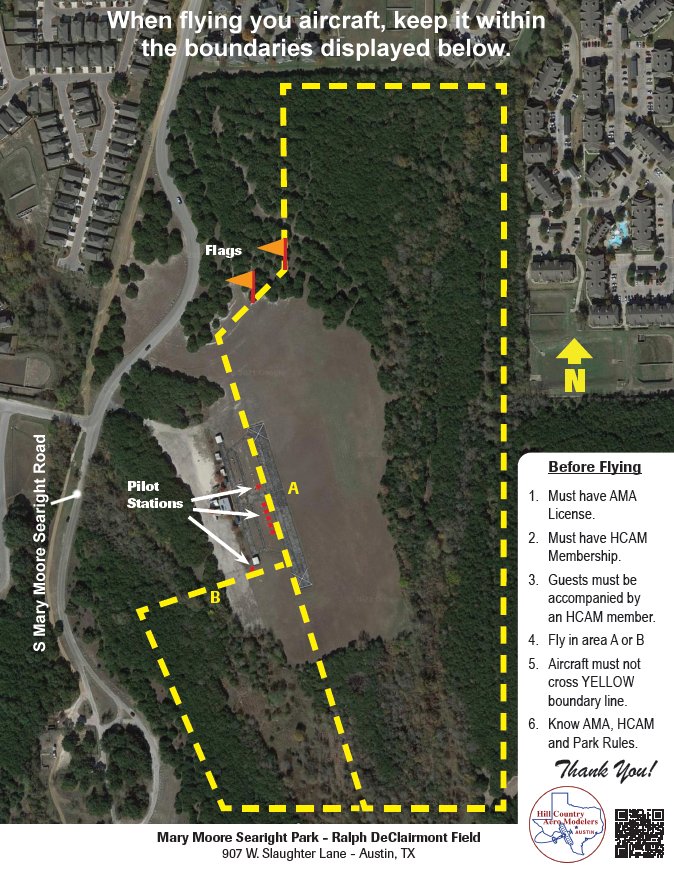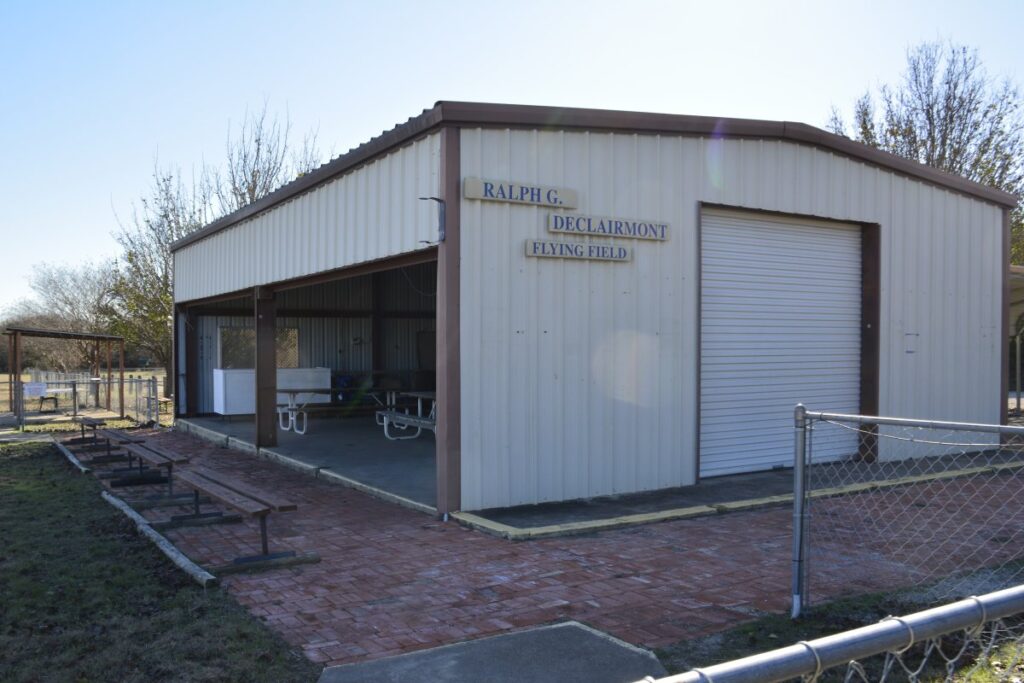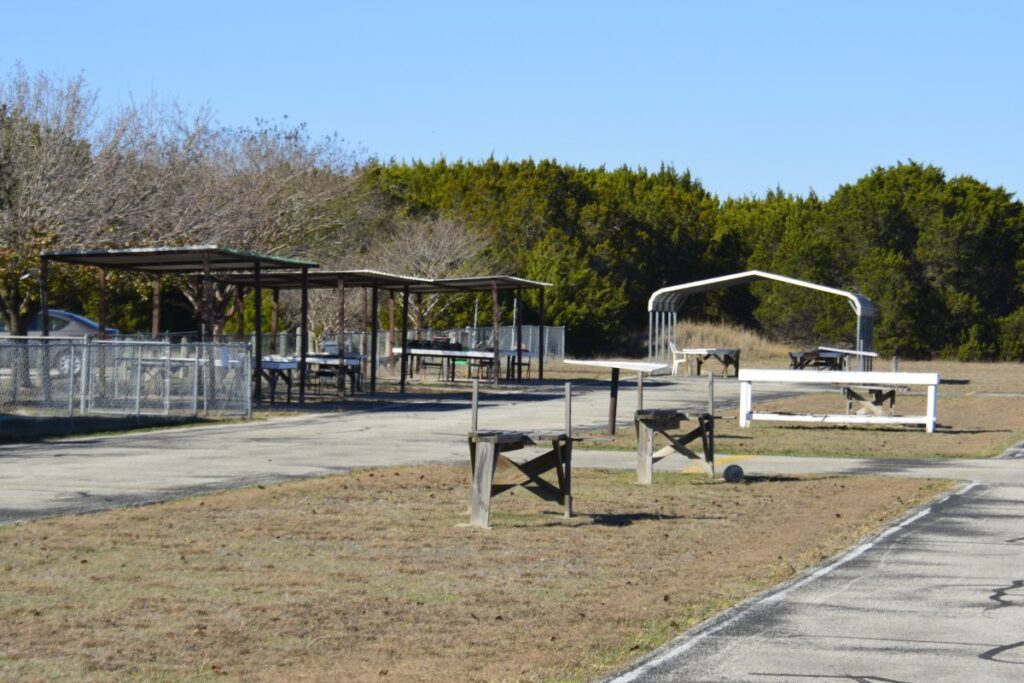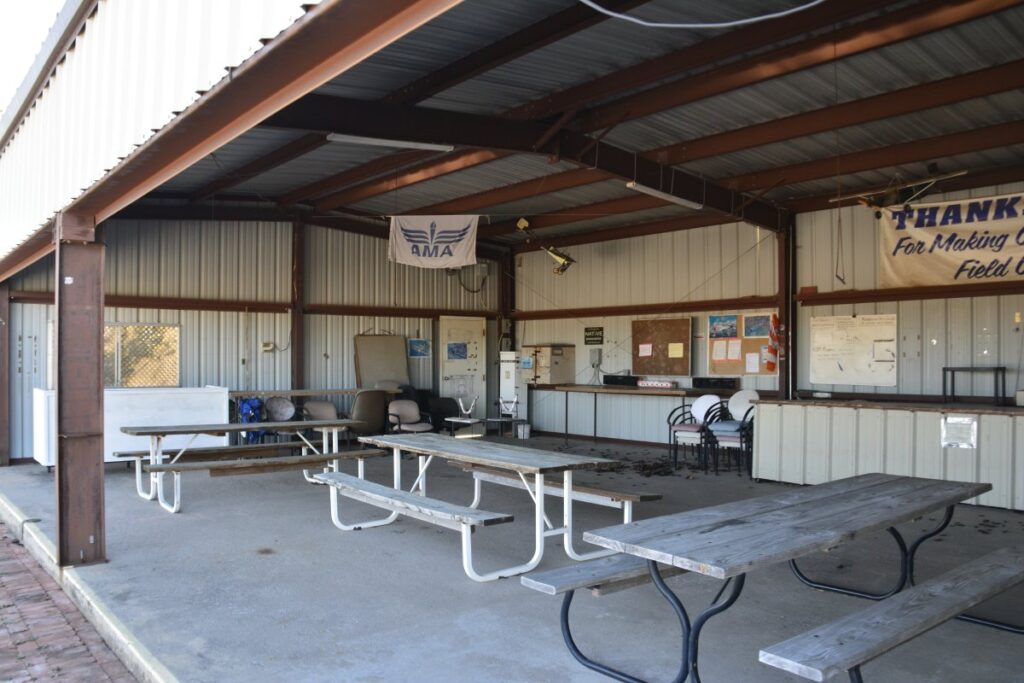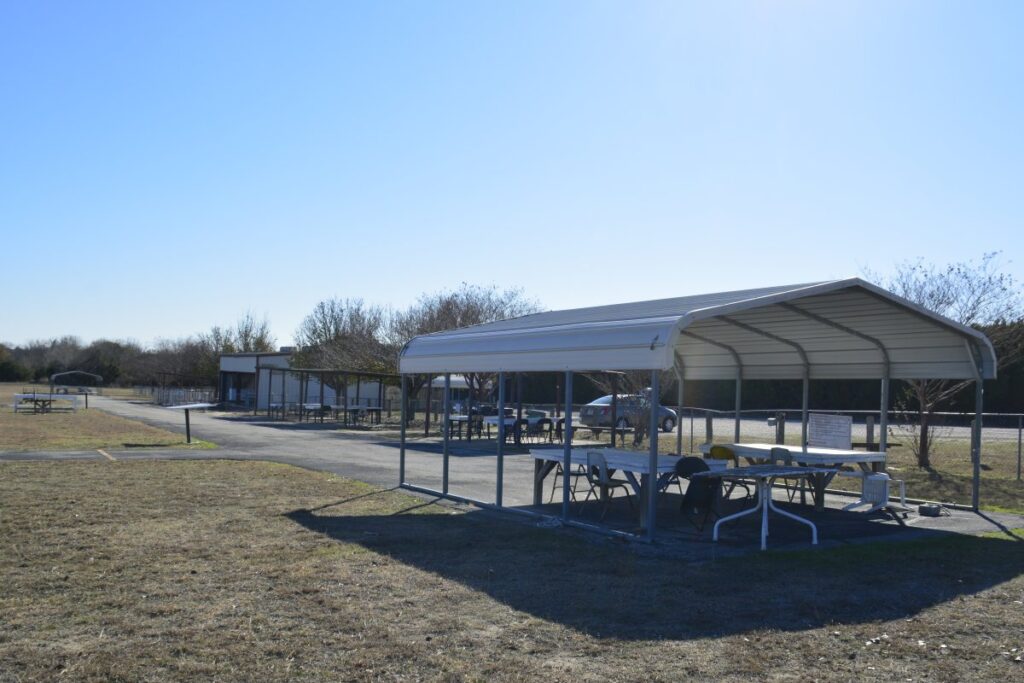 Safety Equipment
The storage cabinet which contains the clubs safety supplies is located in the back of the meeting shed. Please be sure to lock the cabinet after using.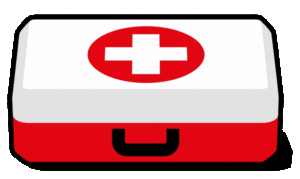 Using the Charging Stations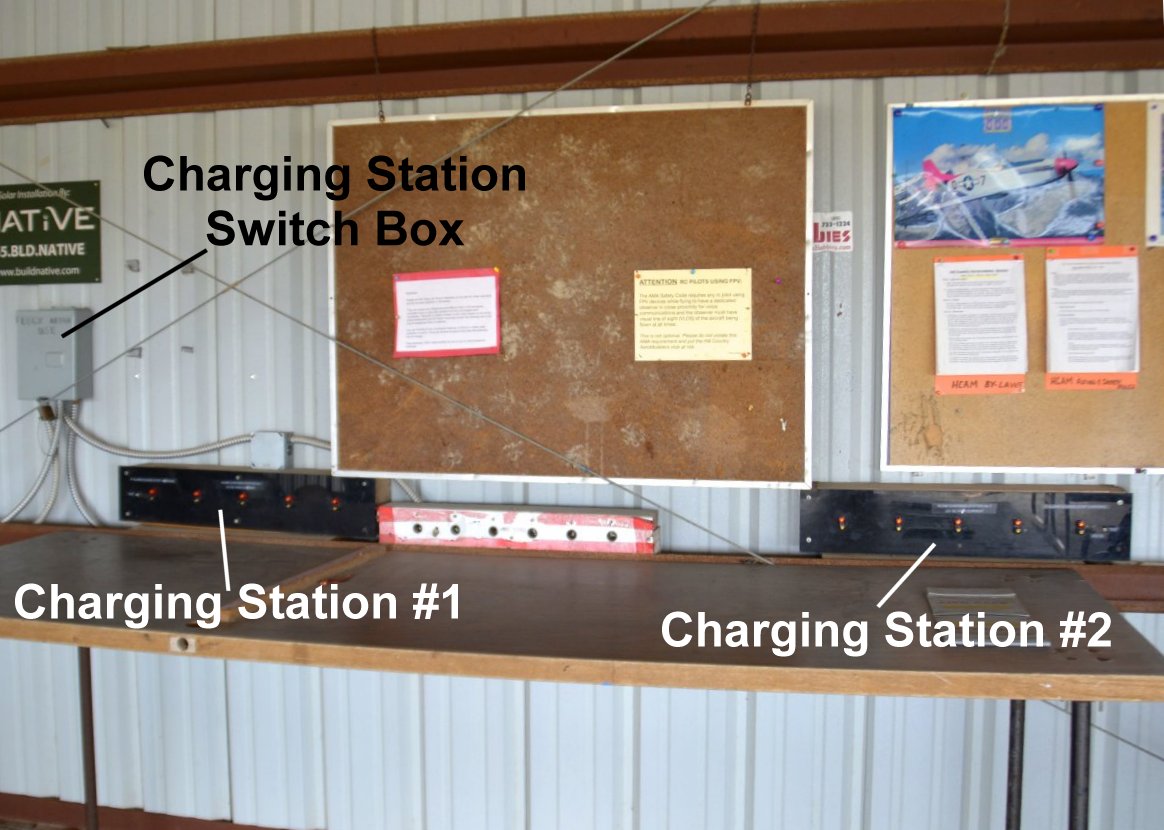 At the back of the meeting shed are two 12V charging stations. Both charging stations are powered by 12V batteries connected to the solar panels on the roof.
To the left of the charging stations is the switch box to turn on the charging stations. The combination of the lock on the switch box is the same as the gate.
Turn on both circuit breakers, even if you are only using one side.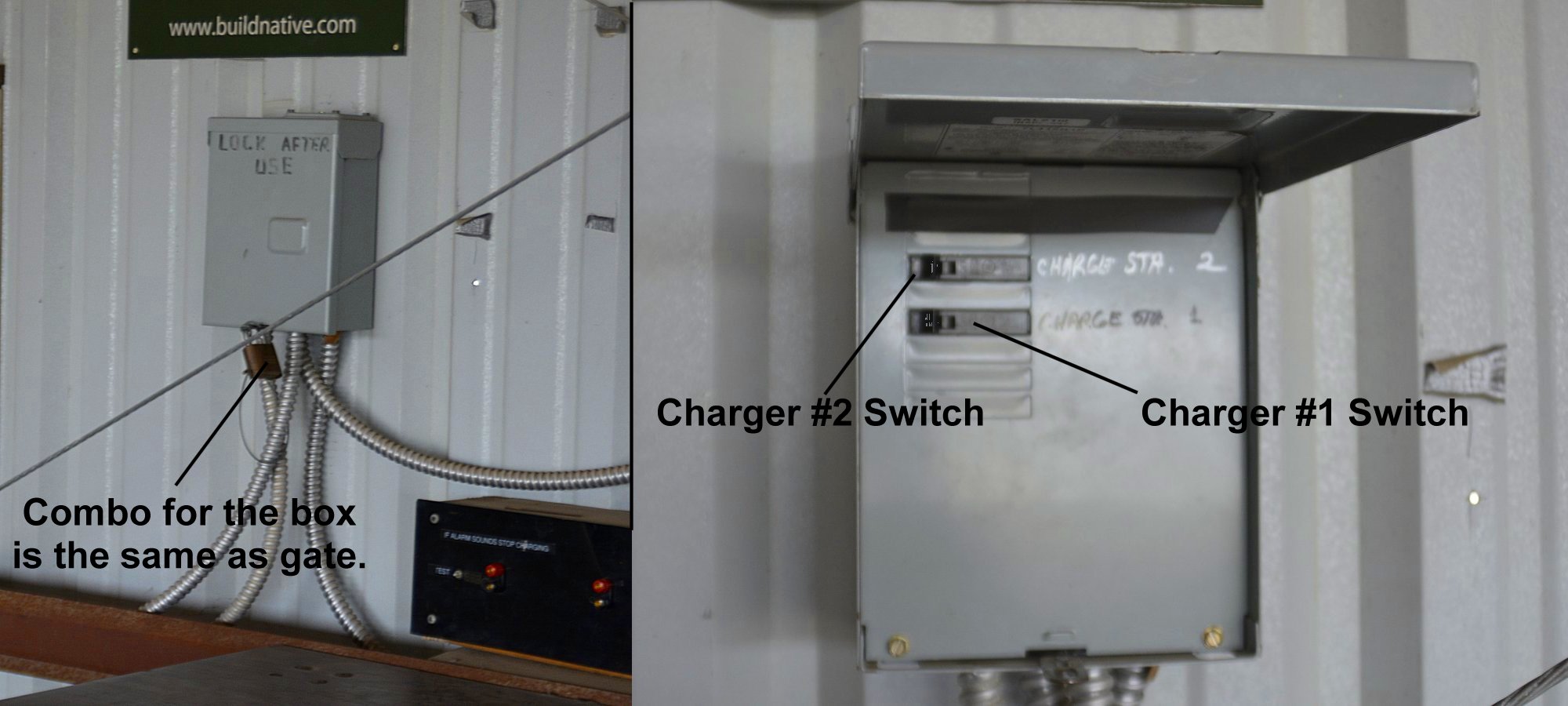 Press the Test button on both charging stations. Use the charging station with the highest voltage.
You will need to bring your own charging cables with banana plugs to connect to your battery charger to the charging station.
If the charging station batteries get too low an alarm will sound. Stop charging and use the other station, until the batteries recharge.

When you are done charging, remove your cables, turn off the circuit breakers and lock the switch box. If there any problems with charging station, please contact the club officers via the one of the methods in the "Contact Us" page.